---
---
What's In Your Pocket is Important!
Badges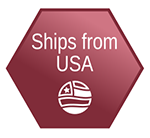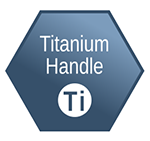 DESCRIPTION:
ainhue A4 Compact 4 inches Stonewashed TC4 Titanium Pry Bar Multi-Tool EDC Prybar with Bottle opener, Hex Wrench, Pocket Money Clip Crowbar
Included:1pcs Pry Bar and 1pcs Aluminum Outdoor Waterproof EDC Survival Container Capsule

All-in-one Design Pinch Bar: Combines a pry, a bottle opener, a hexagonal wrench, a screwdriver, which brings you great convenience.

Excellent Material: Made of TC4 titanium alloy Wrecking bar (lightweight, high strength, good corrosion resistance, high heat resistance).

Aesthetic Appeal: The stonewashed finish gives titanium a unique and attractive appearance, with a matte, rugged look that can be used to create a variety of styles and designs.

Belt Clip & Lanyard Hole Design Flat Bar: The clip can be tightly clipped to book pages, shirts, and jeans, and can be carried with you or used as a money clip. You can also carry it with your car keychain for daily use.

Compact: The main body length is 4'', the weight is 1.94oz, and the thickness is 0.2". It is easy to grasp with one hand and just stuck in the pocket like a pen.





---